Merch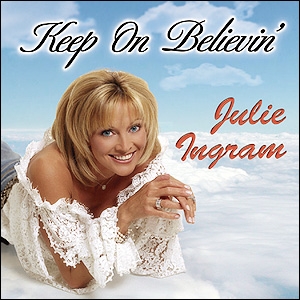 Keep On Belivin' [CD] - $12.99
Keep On Believin' CD features these songs: Anytime Anywhere, Keep On Believin', Gone To Kentucky, LongShot Girl Part 2, Make Me Feel Like A Woman, A Place Called Love, Cheating On The Family, I Know What You?re Thinkin', Fearless, Shine On, What We Really Want, Fastest Healin' Broken Heart In Town and Texas Heartache. A must for any country music fan!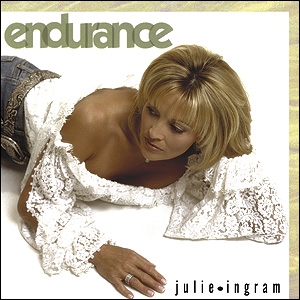 Endurance [CD] - $8.98
Julie Ingram's Endurance CD Album.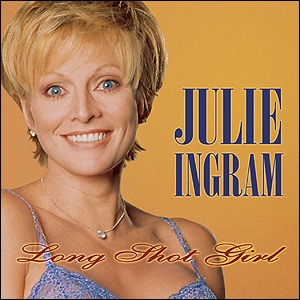 LongShot Girl [CD] - $13.98
NEWLY UPDATED! Julie Ingram's popular LongShot Girl CD now updated with 4 additional tracks! CD includes: Bottom Line, Please Forgive Me, Rear View Mirror, American Dream, Long Shot Girl, One More Try, I'm A Natural, Yellow Roses, No Smokin' Allowed, Touch A Life Ballad of Memories, Family Of Friends (Northwood Blessing)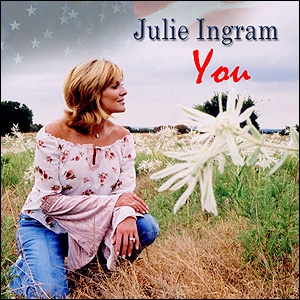 You [CD] - $14.95
Julie Ingram's You CD includes: Be Proud Of Your Flag, Strength Of My Mind, You, Champion, You Never Know, OK Baby, 110%, Messages From A War, Love Ya Sis, Somewhere South Of Baghdad, Happy Valentines, You (acoustic solo)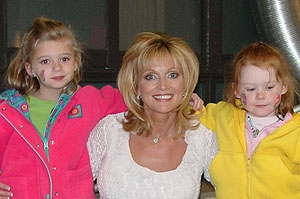 Fan Club Membership - $34.95
Fan club members receive a T-Shirt (specify size on checkout), You Never Know 11x17 poster Autographed, Long Shot Girl shot glass, Official Julie Ingram Fan Club membership card! Periodic newsletter directly from Julie on her upcoming appearances and events! - & More!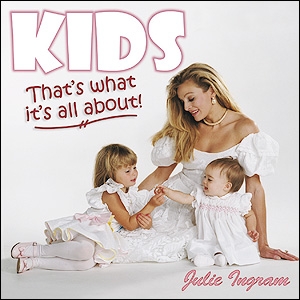 Kid's - That's What It's All About! [CD] - $14.98
Fun and invigorating for all ages. Once you?ve meowed like a cat and danced like a skunk then you?ll know you?ve had the true KID experience...as there?s still a little bit of ?KID? in all of us! CD includes: Grandma, Listen To Your Grandpa, Car Cat, Sammy the Skunk, Why Didn?t I Invent That, Ocean View, Bed Bugs ... and more! Includes a total of 19 songs!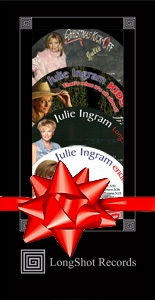 Always Remember [CD] - $17.99
LongShot Records presents singer/songwriter Julie Ingram all wrapped up in one big package for this holiday season. First time available to the public with an interactive interview for those 'future Letterman & Leno?s' out there. Includes: LongShot Girl, Endurance, Kids That?s What It?s All About, YOU, X-mas Kick-Off C.D. NOTE: Be Proud Of Your Flag DVD not included in gift pack. Photo is an artists representation and may be packaged slightly differently.